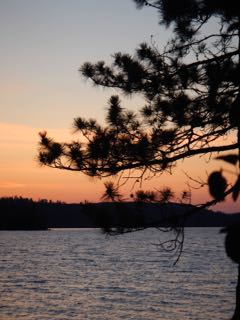 During a seemingly endless commercial break in the College Football National Championship game last Monday night, I decided to peruse Facebook. I have been having trouble "keeping up with" Facebook lately, as beginning of the year work obligations have been reducing my free time. I saw a few like-worthy posts and reminded myself how perhaps Facebook should not be seen as an obligation or even a hobby but rather a means to fill time while waiting. Then I came upon a short post on my Timeline that caused me to pause.
The post said, "RIP Cody."
I drilled down and sure enough, it was a comment on the sad news that over the weekend, a friend of mine had died suddenly of a heart attack. He and I were both born in 1959. We joined the Bar at roughly the same time. I do not recall how or why we met, but in the early 1980's, most of the young lawyers in Tampa knew each other. We were not especially close friends, and I only mediated for him a couple of times. I fondly recalled specifically an inspiring conversation with Cody about how he had written his first legal-thriller in his spare time, if you want to call an hour or two early every morning for about a year spare.
The Facebook posts expressed my sentiments succinctly. What a great guy. We just lost one of the good guys. We miss him. What a wonderful human being, honored to have known him. Deepest sympathies for his wife and children.
This past week, both our local Bar and the Tampa Bay Times published obits. They were wonderful. The obits emphasized that he was a family man, with interests outside the practice of law, including love of the outdoors, playing tennis (at a very high level) and spending time with family at special places such as Useppa Island in southwest Florida.
The obits also mentioned his law firms and the accolades that Cody had received as a lawyer. There was no mention of any specific cases, settlements, trials, appeals or motions, and Cody won several substantial cases of which most of us local lawyers are aware. Instead of elaborating upon his many professional accomplishments, the obits described how he met his wife and how the family had spent the holidays before he unexpectedly collapsed after playing racquetball with friends.
The funeral is this afternoon. I am mediating this afternoon and will not be able to attend to pay my respects. This blog post is an extremely poor substitute, of course, but I am pretty sure that Cody would approve.
Eternal rest grant unto him, O Lord, 
and let perpetual light shine upon him. 
May the soul of Cody and of all the faithful departed, through the mercy of God, rest in peace.
 – Rob Daisley